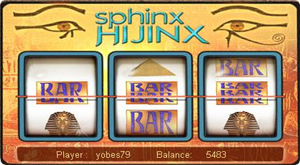 When one version of a game or product is referred to as the classic version, it is safe to say that this is the version that people know and love. Even if new versions of the product have been introduced, there is a lot to be said for the number of people that will routinely turn to these games time and time again. When it comes to games played in a casino, be it physical or online, there is no doubting that 3 reel slots is the game that people want to play and this is the game that is rightly known as the classic!
The story of the 3 reel slot goes all the way back to the final years of the 19th century. There is some debate as to when exactly Charles Fey created the classic 3 reel slot but at the very latest, it was 1895. There are some suggestions that he managed to create it back in 1887 but as you can imagine, it is difficult to ascertain the exact time. It is not difficult to ascertain that the machine rapidly became a success though and Fey was having to work flat out to provide for the demand surrounding these new machines. In essence, the modern slots haven't deviated too much from the template that Fey created with The Liberty Bell and the classic moniker added to 3 reel slots is very much deserved.
3 reels and 1 payline is the standard
The standard way that these 3 reel slots work is through permitting the player to play between 1 coin and 3 coins at a time. There is a standard single payline on these games and this can be found in the line running across the centre of the slot. As a player plays a higher number of coins, the higher the return will be if they are successful. In this way, players have been able to maintain control of how they play on these games, a player playing for fun as opposed to cash can limit their spending while a player looking to get a sizable return can play larger amounts of money.
This is not to say that all 3 reel slots provide a single payline though, there are some slots that have been known to offer 3 and 5 paylines. For a 3 reel slot, the visible lines are the paylines whereas for a 5 reel, the visible 3 lines play two diagonal lines are added.
The next evolution from 3 reel slots was 5 reel slots and these are also very popular today. They fit in very well with online casinos, providing far more paylines. The more chances there are to win, the more players want to play and the more opportunities that casinos have to take money from players. This is a crucial combination for the success of any game in a casino environment and there is no getting away from the fact that 5 reel slots provides a number of advantages over the standard 3 reel slot.
Evolution has not killed off the 3 reel payline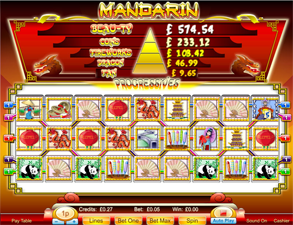 However, for every person that thinks it is better to have more chances to win and a lot more distractions, there will be a person that will want to focus on the simpler way to play. This is why the 3 reel slot has remained popular even in the face of competition from the 5 reel slots.
In more recent times, the video slots industry has created even greater competition for the 3 reel slot. There are 7 reel slots, 9 reel slots and even higher, all of which provide ways for players to play and win in so many different ways. Different tastes account for a lot in the modern world but it would be correct to say that while many casino players dabble in these higher reel slots, they will always return to the classic 3 reel slot.
There has been added focus on 3 reel slots of late with the increase in progressive jackpot games. The games which are interlinked in a casino, around the country or online provides the potential to win huge sums of money, which makes them a big attraction. There is a genuine chance to win a life changing amount of money and this has seen many new players take up the excitement of three reel slots.